About Canker Sore Clear
How Canker Sore Clear Works
Canker Sore Info
FAQ
Order Now
Why Is CankerClear™ The #1 Choice for Canker Sores?
Read this important information below to discover how CankerClear™ can eliminate your Canker Sore suffering, once and for all.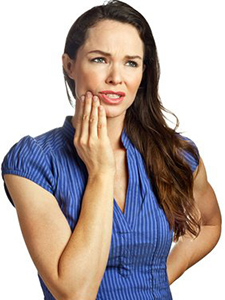 CankerClear™ is known as the ultimate, 100% natural relief for canker sores today. Thousands of our customers are thrilled that they haven't had even a hint of a canker sore since taking CankerClear™. In fact, they're so happy that they told us they'll never buy any of the 'cheap chemical-based alternatives' ever again. Here's why:
You see, most canker sore treatments contain only a few key ingredients important for canker sore prevention.
The 'chemical based alternatives' everyone buys in pharmacies might relieve your canker sore in the short term - but those painful Canker Sores always come back. Isn't it time you had total relief that's 100% natural?
Most canker sore treatment alternatives have less than top-notch purity, and are packaged in an improper dose. Only CankerClear™ has it all. CankerClear™ was developed to adhere to the strictest quality standards and contain more bioavailability and effective ingredients than any other product, hands down. Which is why people are calling it the 'Ultimate Canker Sore Treatment'.
CankerSore™'s proprietary formula utilizes 7 extensively researched ingredients that are at the top of their respective health goals in terms of quality standards, scientific research, and purity. We recommend comparing the ingredients in CankerClear™ with the competition. We are confident that you will not find a better treatment for canker sores on the market.
CankerClear™ Follows the Highest Quality Standards

CankerClear™ contains 7 tested ingredients that meet the strength and purity guidelines of the USP/NF (United States Pharmacopeia–National Formulary).CankerClear™ is manufactured in the United States in an FDA registered laboratory that exceeds industry standards. Our manufacturing facility is GMP-certified and abides by the strictest FDA recommendations.
CankerClear™ is the Best Canker Sore Treatment on the Market
Immediate Soothing Relief
Provide Protective Coating To Heal
Manage Pain During Attack
Reduce Inflammation To Minimize Pain
Prevent Canker Sores From Returning
Boost Mineral And Vitamin Deficiencies
Strengthen And Heals
Promotes Skin Healing and Regeneration
100% Risk-Free Results.
Feel confident and secure with our 100% money back guarantee
CankerClear™ Gets to the Root of the Problem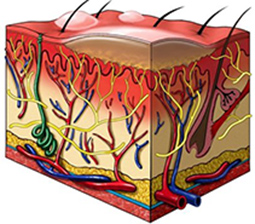 Statistics show that at least 20 percent of the population has canker sores at any given time. Other statistics indicate that women and teens are more prone to cankers than men, and that susceptibility to canker sores can be genetic and shared among family members.

For these reasons, it's crucial to have a canker sore remedy that works. So you can get rid of your canker sores, once and for all.
CankerClear™ stands above other solutions by attacking the problem at its root. CankerClear™ is a painless, risk-free alternative to prescription drugs and the many negative effects they're known for. It's a unique, maximum strength, proprietary blend of ingredients that is specially formulated to target persistent canker sores.
CankerClear™ is Recommended by Doctors and Medical Scientists:
What Do CankerClear™ 's Customers Have to Say?
All testimonials reflect the range of typical results that our customers experience.
Comment by: Emma G.
CankerClear™ is simply the best stuff out there to get rid of canker sores. Both my husband and I suffer from canker sores, for years now. We have tried everything: over the counter medication and prescription medication, nothing helped. We did research on the Internet and found the website of CankerClear™. At first, we were skeptical, but we like the look of the ingredients. We have been very pleasantly surprised. It works!! As soon as we feel a sore coming on, we apply the powder, it tingles a little when first applied but it's only slight. We found that the the sore just doesn't seem to get any bigger. Finally, a great solution that is all natural.
Comment by: Mary B.
I have suffered with canker sores for as long as I can remember. Not just the small annoying one, but the huge debilitating can hardly talk kind of ones! They are so painful that I have taken pain killers. I have never found an effective solution, until now.... A friend recommended CankerClear™ and I've never looked back. I feel the powder coating my canker sore and soothing it straight away. The best bit though, I don't seem to get them as often as I used to do. Five Stars!
Comment by: Joe K.
This treatment has drastically changed the frequency and intensity of my canker sores. I can honestly say I went from 6-8 Canker Sores a month to 2-3. I used to spend days in pain because of my canker sores but since using this treatment I'm able to function absolutely fine. Thank you!!
Comment by: Dana F.
Awesome stuff! Works right away to relieve the pain, and then it gets rid of the sores within a day or two. Definitely recommended!
Comment by: Bruce S.
This is truly amazing! It really works! It cut my canker sores down to less than half as often after suffering for several years. I'm finally living my life and it feels AMAZING!
Comment by: Polly A.
Excellent product! I suffer from canker sores quite often, especially when I'm stressed. I have always just used mouthwash or hydrogen peroxide and they take forever to go away. Recently I had two really bad ones and nothing was working so I decided to order this. OH MY!! Within a day both my canker sores started to shrink and the pain was substantially better! I will recommend this to anybody I know. Thanks!
Comment by: Frank K.
Excellent customer service, had it by the second day. Worked better than any product out there. AWESOME!!
Comment by: Mandy S.
I would like to write a recommendation for CankerClear™. I bought this for my teenage daughter who suffers monthly from canker sores. I felt the natural ingredients were OK for her to take long term. I did not want a prescription medication. No way. She uses this at the first sign of a canker sore and to date, she hasn't had to endure the horrendous canker sores like she had in the past. It seems also, that she isn't getting as many. We will re-order for the rest of the year! This is the best product on the market!!
Comment by: Marty N.
Worked excellent!!! Best thing I've tried!
Why is CankerClear™ So Effective?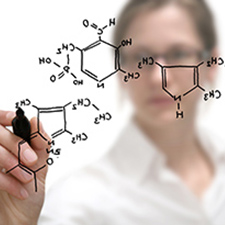 CankerClear™ is a breakthrough proprietary treatment that effectively combines the most powerful and extensively researched ingredients, giving you an all-in-one solution. Every single ingredient in CankerClear™ was hand-picked by a team of medical doctors and scientific researchers, based on clinical data and designed to treat canker sores and get results more effectively than any other canker sore treatment available.
CankerClear™ contains 7 tested ingredients that meet the strength and purity standards of the USP/NF (United States Pharmacopeia–National Formulary). Each ingredient was carefully researched and included based on clinical data. No other non-prescription solution comes close to CankerClear™ in terms of quality and purity of ingredients.
Recommended Directions: Apply a pinch of the powder on or near the inflammation or sore. Allow 60 to 100 seconds before removing powder. Your mouth will become wet with saliva. Use the saliva and powder mixture to swish thoroughly for up to three minutes. Repeat 2 - 3 times during the day. As a preventative, mix powder with water and swish in your mouth 1 - 2 times a week.
click here to see our label.
CankerClear™ 's - Proprietary Blend of Ingredients:
Alum (Aluminum Potassium Sulfate) has many uses as an astringent and antiseptic in various industrial, cosmetic, chemical and cooking and baking processes. It is both an acid and an astringent which is to say, a compound that causes shrinking or constricting of blood vessels and/or mucous membranes. Alum Powder is often used for extracting the water out of food (e.g. pickle making). It is suggested that it may offer similar benefits for canker sores too, by removing the moisture from the ulcer which then gives it chance to heal. It has been shown to have antiperspirant and antibacterial properties which also play a part in absorbing water.

*References:

Vitamin B12 is mostly known for its energy-enhancing properties and is especially important for the brain and nervous system, and its role in the production of blood. B12 deficiencies have been documented in people suffering from canker sores and studies have shown huge benefits for Vitamin B12 supplementation.

According to results published from a study in Spring 2009, conducted at the Ben-Gurion University of the Negev in Israel, B12 demonstrated huge benefits in treating canker sores. 74% of the treated group had total remission of canker sores. Average duration and severity were also decreased and after 6 months, had almost completely gone.

*References:

Propolis is a resinous mixture that honey bees collect from trees and plants. It has been used in traditional medicines for years and endorsed by institutes such as the National Institute of Health declaring it's "possibly effective" for treating cold sores, genital herpes, and post-surgery mouth pain. It has been shown to contain antibacterial and antifungal properties.

Researchers at Saudi Arabia's Salman bin AbdulAziz University found that treating cankers sores with honey reduced the pain and intensity of the sore and sped up healing times.

*References:

Licorice is the root of Glycyrrhiza glabrahas. It has been used as a healing agent for more than 4,000 years and is known for its antiviral, antimicrobial and anti-inflammatory qualities. It is thought to soothe and coat injured tissues in the mouth, to help provide quick relief for canker sores. In addition, it numbs the injured tissue and covers the sore. It also acts as a pain reducer pain and helps speed up healing. Furthermore, it offers some extra benefits such as helping to prevent tooth decay and promote general oral hygiene care.

In one clinical trial, it was discovered that 80% of canker sore sufferers using an oral patch containing licorice root extract experienced significant pain reduction in just three days and managed to shrink the sore to one-tenth its original size after seven days. A further study found that 96% of canker sores treated with licorice root extract experienced significant healing within three days.

*References:

Lysine is an amino acid which plays a major role in calcium absorption and the body's production of hormones, enzymes, and antibodies. Calcium deficiencies are thought to be present in canker sores sufferers. Therefore, lysine supplementation is thought to promote prevention of canker sores by assisting increased calcium intake.



*References:

Folic Acid is a B vitamin instrumental for many bodily functions. Nutritional folate deficiencies play a role in predisposing a person to canker sores. One study of people with canker sores found that over half were deficient in iron, folate, or vitamin BI2. When they supplemented their diets, almost all of them found that their canker sores disappeared. Supplementation is strongly recommended in the prevention of canker sores.

*References:

Holy Basil leaves contain essential oils that produce eugenol, methyl eugenol and caryophyllenehas which have amazing purifying and cleansing properties. Scientific studies have established that compounds in basil oil have potent antioxidant, antiviral, and antimicrobial properties, making it an effective treatment for canker sores.



*References:
Information on Canker Sores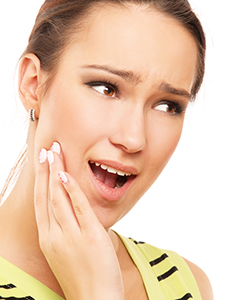 Canker sores, also known as 'aphthous ulcers', are small, shallow ulcers that appear in the mouth and often make eating and talking very uncomfortable.

Statistics demonstrate that at least 20 percent of the population have canker sores at any one time. Other statistics indicate that women and teenagers are more prone to canker sores than men, and that canker sore suffering can be genetic in cause and susceptibility shared within family members.
Generally, canker sores are not a threat to your overall general health. However, the symptoms caused by canker sore attacks can interfere considerably with your day-to-day quality of life.

What is a Canker Sore?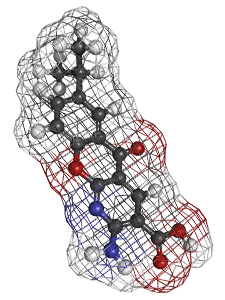 Canker sores are known in the medical community as "aphthous ulcers" and they are classified in three forms:
Minor – Accounting for 80% of reported cases of canker sores in the general population. They are approximately 1-10mm in diameter and last anywhere from 7-10 days.
Major – These make up 10% of reported cases. These canker sores are larger than 10mm and anywhere between 10-30 days to heal and could result in scarring.
Herpetiform – These ulcers account for 7%-10% of canker sores. They can be located in the back of the mouth and although they are the smallest type of canker sores (pinpoint in size), they tend to occur in large simultaneous groups of sores. Women experience these type of sores more than men with the duration usually lasting between 7-14 days, however, they can persist for weeks. Even though the name suggests they may linked to herpes simplex 1 virus, they are classified as canker sores as opposed to cold sores.
Canker sores, on the whole, develop on 'movable' parts of the mouth – tongue, cheeks, lips, and at the base of the gums and they occur within the mouth, unlike cold sores. They start out as tiny, red "pimples" that usually burst within a day. Once ruptured, a thin white or yellow membrane will cover the sores. Generally, the vast majority of sores heal within two weeks without requiring treatment and without scarring.
Canker Sore Symptoms
Symptoms vary from person to person and individuals may have different symptoms during different attacks and differ in length and frequency.
They are small typically round or oval ulcers that cause a tingling or burning in the mouth. This sensation often occurs six to 24 hours before a canker sore appears. They are very painful.
They are usually not accompanied by other symptoms (like fever or swollen lymph nodes).
What are the Causes and Characteristics of Canker Sore?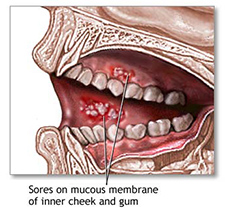 The exact cause of canker sores is unknown. However, to date, researchers have been able to determine that canker sores do not appear to be caused by viruses or bacteria, although some studies demonstrate that that may develop as an allergic reaction to bacterium in the mouth.
They may also be the result of a weakened immune system where the body protects itself against and destroys normal mouth cells. Studies have found that vitamin B12, folic acid and iron deficiencies may be responsible for up to 20% of cases, and certain grains/cereals have been found in some people to cause a gastrointestinal reaction leading to canker sore development.
Other underlying health conditions that may affect canker sores include a weakened immune system; diet and nutritional problems, vitamin and mineral deficiencies; or gastrointestinal tract diseases such as celiac or Crohn's disease
Are Canker Sores and Cold Sores the Same Thing?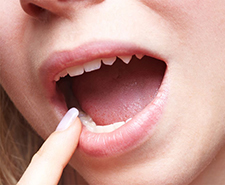 Cold sores and canker sores are very often confused between each other, they are different. Cold sores, often referred to as 'fever blisters' or 'herpes simplex type 1', are very painful, blisters, which can often be filled with fluid. Unlike canker sores, cold sores are caused by a virus and are very contagious. Also, while canker sores occur inside the mouth, cold sores generally appear outside the mouth appearing in places such as under the nose, around the lip area and/or under the chin. Cold sores can also 'cluster' with several cold sores occurring in the same location. Canker sores and cold sores require different treatments for successful elimination and prevention.
---
References:
1 - WebMD
2 - Wikipedia
3 - eMedicine Health
CankerClear™ - Frequently Asked Questions:
What makes CankerClear™ more effective than other canker sore treatments?
Most canker sore formulas combine a few key components with additional non-active ingredients, which can dilute the effectiveness of the product. This creates a cheaper solution and a less effective product. Others use inferior forms of critical ingredients, which just don't work as well. Some products neglect the research and include ingredients that are not even related to canker sores at all.
Only CankerClear™ uses a 100% natural formula that combines high quality ingredients in their most effective forms. This has enabled us to create an effective, multi-action formula that not only provides powerful, soothing relief to the painful symptoms and speeds up healing but also fights canker sores at the source to promote prevention. By combining these approaches, CankerClear™ has been able to create a superior remedy that works faster and is more effective than any other product on the market.
Can CankerClear™ be used to prevent symptoms from occurring?
Yes, many people use CankerClear™ as soon as they feel the tingling of canker sore to prevent the onslaught of symptoms from occurring. Since CankerClear™ is made of all natural ingredients, it is safe for long term use and are beneficial for prevention also.
How long should I use CankerClear™ ?
You can use CankerClear™ to get rid of symptoms, to prevent them from occurring, and to stop them from coming back. How long you should continue depends on how severe your symptoms are.
What makes up the ingredients of CankerClear™ ?
The ingredients in CankerClear™ can be found on our How It Works page. You can go there to read more about each of the quality natural herbal ingredients.
Why is CankerClear™ not available in stores?
We have chosen to make CankerClear™ available exclusively online, so that we are able to reach more people and maintain control of distribution and customer service. We want to be hands on with our customers if there's a problem; we lose that personal touch when the product is sold in stores.
Can I see the label of CankerClear™
Of course! Please click here to see our label.
Can I use CankerClear™ with my prescription medications?
CankerClear™ has been formulated using only the purest natural ingredients. For the most part, there is no interference with most medications. But if you have any concerns, we always recommend you consult with your doctor.
If it does not work for me and I want to return it, what do I do?
Not a problem - there is a 60 day money back guarantee. We ask that you call customer service to get your return authorization number. If you do decide to return the jars, you must return all of the jars, so do not throw any of them away. Please do not ship products to us after the 60 day period has expired. If you send only a portion of the jars back, you will receive a partial refund.
Questions about Shipping CankerClear™ :
How soon will my order arrive?
If you choose regular shipping, CankerClear™ is shipped by US Postal Service First Class Mail. If you place your order before 10:00am EST, it will be shipped out on the day it is ordered. If you place your order after 10:00am EST, it will be sent out the next morning. Your order should arrive within 3 to 5 business days within the USA. All orders received after 10:00am on Friday or on the weekend will be shipped out promptly Monday morning.
We also offer FedEx 2 day delivery, as well as next day shipping. FedEx shipments will be sent out the same day, as long as the order is received by 10:00am EST. You can learn more about shipping options on the checkout page.

What kind of package will it arrive in?
We always ship discreetly to protect the privacy of our customer. CankerClear™ is shipped in plain packaging with no external information that identifies the product purchased.
How secure is it to order CankerClear™ online?
Very secure. We use the strongest data encryption Secure Sockets Layer (SSL) technology available. SSL technology is the industry standard for encryption, and ensures a secure transaction environment for commerce on the internet.
Do you ship to Canada?
Yes, we have many customers in Canada; it just takes longer to get there, about 1 to 2 weeks for regular mail. If you order it using the FedEx amount, it will take 4 to 6 days.
Do you ship internationally?
Yes, we can ship to any country. You can learn more about shipping options on the checkout page.
View Cart
CankerClear™: Ordering is Easy, Fast and Secure
Ordering on CankerClear™ is safe and quick. We offer different packages, depending on the severity of your condition. Please choose a program from the options that best suits your needs. If you have any questions, please feel free to contact our friendly customer service help line.
We recommend the CankerClear™ 6 bottle package for maximum results. We are currently offering a limited time BUY 3 GET 3 FREE special because we are committed to helping you get positive results.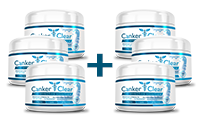 Top Selling Package (

6

Units)
6 Bottle Supply

*BEST VALUE*

CankerClear™ Powder
Buy 3 at regular price + Get 3 Free
List Price: $269.95
Save: $164 (60%)
$17.70 /Each
Your Price: $105.95
ON SALE:

SAVE $164
Add to Cart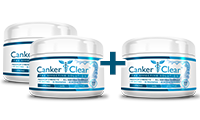 Moderate Package (

3

Units)
3 Bottle Supply

CankerClear™ Powder
Buy 2 at regular price + Get 1 Free
List Price: $134.95
Save: $62 (45%)
$24.30 /Each
Your Price: $72.95
ON SALE:

SAVE $62
Add to Cart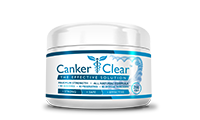 Sampler Package (

1

Unit)
1 Bottle Supply

CankerClear™ Powder
List Price: $51.95
Save: $17 (32%)
$34.95 /Each
Your Price: $34.95
ON SALE:

SAVE $17
Add to Cart
Shipping & Handling:
We ship out all orders within 24 hours, unless you order on the weekend (after 10am Friday) or a postal holiday. All orders are shipped discreetly, with no external markings that reveal the contents of the package.
We ship all over the world, with Express Delivery also available. Please refer to the checkout page for shipping rates. All orders are shipped from the US, so expect additional delivery time for international shipping.
| | |
| --- | --- |
| | |
| | |