Why Is Consumer Health™ The #1 Choice For All Your Nutritional Health Needs?
Read this important information below to discover how Consumer Health™'s products can help you obtain optimal health and well-being.*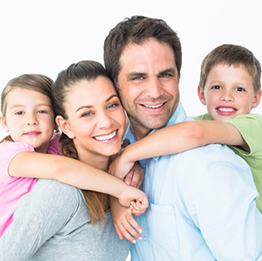 Consumer Health™ is known as the ultimate manufacturer for providing nutritional health supplements that are expertly designed by a team of medical doctors and scientific researchers. Thousands of people are thrilled to benefit from what Consumer Health™ has to offer. In fact, they're so happy that they told us they'll never trust another health supplement company ever again. Here's why:
You see, most of these companies produce products that are not quality tested and include unnecessary fillers, binders, preservatives, artificial colorings and/or hormones. Some are also contaminated with harmful dioxides, PCPs, and other industrial pollutants. This effectively makes any of the supplements out there ineffective and sometimes, even dangerous. Consumer Health™, on the other hand, provides a wide range of high quality, tested and effective natural health supplements backed by scientific research and data.
What Makes Consumer Health™ The #1 Manufacturer Today?
Many supplement manufacturers have flashy celebrity figures sponsoring their supplements without real knowledge of what they are endorsing. As a result, these companies do not have quality products, rather self-promoted, ineffective products that may cause dangerous side effects. Consumer Health™ manufactures only top-notch products that adhere to the strictest quality standards and contain only pure, natural and bioavailable ingredients. Which is why people are calling it the 'ultimate resource for effective nutritional health supplements'.
Consumer Health™'s supplements utilize extensively researched ingredients that are at the top of the industry in terms of quality standards, scientific research, and purity. We recommend comparing the products of Consumer Health™ with the competition. We are confident that you will not find better dietary health supplements on the market.
Consumer Health™ Follows the Highest Quality Standards

The supplements manufactured by Consumer Health™ contain third party tested ingredients that meet the strength and purity guidelines of the USP/NF (United States Pharmacopeia National Formulary). All of our products are manufactured in the United States in an FDA registered laboratory that exceeds industry standards. Our manufacturing facility is GMP-certified and abides by the strictest FDA recommendations.
What To Watch Out For When Buying Supplements Online?
Experts agree that there are several factors you should consider when purchasing health supplements online. Are they 100% pure (with no fillers, binders or artificial ingredients)? Do the supplements have the proper dosage and potency? Do they contain 100% natural ingredients that are scientifically-proven to be effective? Do they contain any contaminants that may be harmful or hinder results? Are they produced in a cGMP, FDA registered laboratory and manufactured under the strict guidelines of the U.S. Food and Drug Administration? Does the manufacturer have a good reputation?
Consumer Health™ Is The Best Manufacturer Around
Innovative top-notch products formulated
by medical doctors and scientific researchers
Ingredients are pure and natural
without any fillers, binders or preservatives
Does not contain contaminants
that can be harmful to your health or hinder results
Quality and purity tested
by independent third parties to put your mind at ease
100% risk-free results.
Feel confident and secure with our 100% money back guarantee

Important Note: In addition to these requirements, Consumer Health™ makes sure their products do not contain any dioxins, PCBs, and other industrial pollutants. These ingredients are found in many low-quality products and can have dangerous side effects.
Consumer Health™ meets and exceeds all of these standards.
Consumer Health™ supplements are produced in the United States.
Every ingredient is extensively researched.
We look at clinical data to support every ingredient put in our products.
Our products are manufactured under the strict guidelines of the U.S. Food and Drug Administration's cGMP certification.
Why Choose Consumer Health™?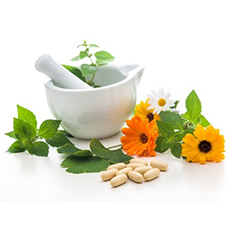 Many manufacturers overlook the recommended criteria and clinical studies when manufacturing their products, using improper dosage, purity and potency to make a quick profit. By ignoring the key criteria mentioned above, they are producing ineffective products which are almost guaranteed to fail.
For these reasons, it's crucial to obtain supplements that work on addressing the root causes as well as deal with the symptoms. Providing the ultimate nourishment, support and balance will allow the body to effectively fight a variety of common conditions and ailments so you can optimize your health and positive well-being to live a happy and healthy life in the most natural way possible.
Consumer Health™ offers consumers an alternative to the synthetic and possibly dangerous products out there. Our products provide a myriad of health benefits to help you reach your personal health goals and optimum well-being.*
In addition, we are offering a 100% money back guarantee, so you can feel confident that Consumer Health™ products will work for you. So, if you want to reach your optimal health and feel more energetic overall, don't settle for inferior products. Consumer Health™ is the best health supplement manufacturer, hands down.
Consumer Health™ - Recommended By Doctors & Medical Scientists:
What Do Consumer Health™ Customers Have To Say?
All testimonials reflect the range of typical results that our customers experience.
Comment by: Greg P.
I have been plagued with gout issues since my mid-twenties. At times, I have been in excruciatingly pain that prevented me from doing certain activities. I have tried many other products, nothing worked, that was until I found Gout Clear made by Consumer Health. This was the answer for me. I felt that the ingredients in Gout Clear were great and natural so I bought a 3 month supply at first. I felt so much better that I ordered another 3 month supply. Now, I keep a regular stock. Finally, a supplement that gives me exactly what I need and I can depend on it.
Comment by: Fiona M.
I have suffered with hemorrhoids for as long as I can remember. At their worst, I could hardly stand the throbbing pain, even aspirin didn't help. The stuff I had tried before got rid of the itching for a little while but then it came back worse than ever. Nothing ever really helped. I started using HemClear produced by Consumer Health about a month ago, and I couldn't be happier. The improvements have been super fast. I use both the capsules and cream, this combo is simply wonderful. I'm so relieved to have finally found something that actually works.
Comment by: Perry T.
I have tried many supplements from different brands. But the ones I like the best are from Consumer Health! They are natural and I feel good taking them. Nothing artificial so no worries.
Comment by: Lou F.
The supplements from Consumer Health actually work. I have taken a few over the years, some for insomnia, some for hemorrhoids, and others to speed up my weight loss. I have been happy with all of my results. I fully recommend them.
Comment by: Gail M.
What can I say other than thank you? Thank you for great products that are reasonably priced and that work.
Comment by: Laticia W.
I love everything and anything that I have tried from Consumer Health. Their products are worth every dime!
Comment by: Linda H.
I had knee surgery a few years ago. I have tried multiple things to get relief. I started using Jointlax from Consumer Health! 2 months ago and my mobility is so much better. I would highly recommend this product.
Comment by: Mike P.
This is a recommendation for Consumer Health and their line of products. After researching on the internet, I found that all the products from Consumer Health are natural. I love that. Most of the time, there's stuff in pills that you have no idea what they are or what they can do for your body. I don't want that for me or my family. I have tried the omega-3 and nail fungus from this company and I am really happy with my results.
Comment by: Heidi M.
All of the ingredients are natural and tested which is super important. Why would you risk your health to buy something that is artificial and full of chemicals?