Why Are Consumer Health™ Products So Effective?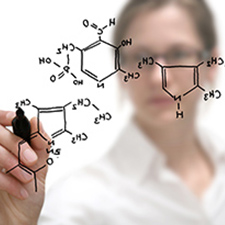 Consumer Health™ products effectively combine the most powerful and extensively researched ingredients, giving you the safest and purest possible formulas. Every single ingredient in Consumer Health™ products was hand-picked by a team of medical doctors and scientific researchers based on clinical data and designed to help you achieve your personal health goals, for both your body and mind.
Consumer Health™ products contain tested ingredients that meet the strength and purity standards of the USP/NF (United States Pharmacopeia–National Formulary). Each ingredient was carefully researched and included based on clinical data. No other non-prescription formulas comes close in terms of quality and purity of ingredients.
Consumer Health™ Products Produce The Best Results
Consumer Health™ only uses the purest, most natural ingredients in our products in order to provide the best results for our customers. None of our products contain any fillers, binders, preservatives or any other extra unnecessary ingredients. All the ingredients in our formulas serve a specific function and are categorized as 'active' ingredients, which is the reason you are buying the product in the first place.
Consumer Health™ products meet and exceed many of the guidelines set forth by several top American doctors. We have gone above and beyond by manufacturing our products in an approved registered laboratory that is FDA and cGMP certified and complies with the industry's top standards for quality and purity.
We review the Certificate of Analysis (CofA's) of every single product in order to make sure that there are no contaminants that might skew results or be dangerous to your health​, such as E.coli, S. aureus, yeast, pseudomona, or mold.
What To Avoid When Picking A Supplement Manufacturer
Because supplements are so popular today for improving your health, many manufacturers are trying to take advantage of customers to make a quick profit. With Consumer Health™, you can rest assured that we don't cut any corners or sacrifice the quality of our products. We put our customers' needs first. When choosing a health supplement, avoid manufacturers that do any of the following:
Are not open and transparent with information about their products
Makes false or unsubstantiated claims
Put you on an auto-ship program
Do not have efficient customer service